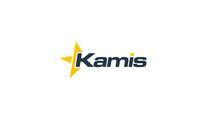 Data Analyst (Performance Measurement)
Description
Excellent opportunity to work one block from the DC Metro for a growing non-profit in Alexandria, VA! This location also offers free parking. Although we prefer local candidates; we will consider qualified candidates willing to relocated to the DC area on their own.
Responsibilities
The Performance Measurement Analyst will work with technical and business resources within the organization to perform measures validation and support development of new measures, as well as work with practices to perform detailed analysis and quality checks on the data as new practices become active within the platform. Key responsibilities include:
Support the (biotechnology) program measure specifications updating/ writing, measures data dictionary, measure calculation validation, answering support tickets using SAS or SQL.
· Validate the accuracy, consistency, and integrity of data necessary to support eMeasures
Support the development and maintenance of clinical performance measurement sets for physician evaluation and/or evaluation of healthcare processes, outcomes, patient perceptions, and organizational structure and/or systems
Monitor and analyze the performance of eMeasure reporting technologies and systems; provide internal feedback
Support eMeasure authoring to Centers for Medicare and Medicaid Services (CMS) Clinical Quality Language (CQL) through the measure authoring tool (MAT)
Perform data analysis and provide data quality support
Engage with Practices and provide application and technical expertise to manage, analyze and understand related information and data between the electronic medical record (EMR) systems and the platform. This will include relationships of the Practice's data with other ancillary or tertiary data integrated into the platform
Debug and troubleshoot Practice data questions
Work within an Agile team to create/resolve user stories and bugs
Qualifications
· Bachelor Degree in a scientific/mathematical field
Enjoy and excel working in a multidisciplinary team-based setting
Strong communication and organizational skills
Experience developing and supporting data analysis projects required
Experience with EMRs, EHRs, RHIOs, and/or HIEs
Experience working with informatics teams and performing data modeling, data manipulation, and data quality and validation analysis
Ability to identify root cause and independently develop solutions to resolve issues
Experience with one of more of the following: SQL, SQL Server, CQL, Oracle, MatLab, SAS, SSIS, ETL, HL7, RIM, I2B2, ETL, XML, Linux/UNIX
eMeasure development and expertise, and understanding of federal reporting requirements desired
Healthcare or managed care industry; familiarity with standard clinical vocabularies and concepts preferred
Knowledge and ability to perform using Agile methodologies