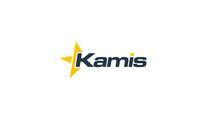 OpenStack Consultant - Enterprise Linux
Description
OpenStack Consultant - Enterprise Linux
Description:
-Helping to deploy Director, three (3) controllers, and at least two (2) compute nodes on allocated server hardware

-Helping to develop a backup and restore plan to cover storage and OpenStack core infrastructure
-Supporting the deployment of two (2) separate availability zones as part of the OpenStack environment
-Reviewing network configuration and software repository
-Helping to develop, test, and document a Virtual Machine (VM) backup solution on RHEL VMs on OpenStack
-Mentor client team on best practices using Red Hat OpenStack
-Helping to analyze current and potential infrastructure solutions
-Helping to define a potential architecture
-Reviewing architecture suggestions and decisions with key stakeholders
Requirements
Requires experience working as a Sr. Consultant in an Enterprise environment with specific experience implementing the OpenStack platform.
Benefits
Hourly consultant. No subcontractors unless independent consultants. Pay in the $100/hour range. Possibility of extension or redeployment to other projects.