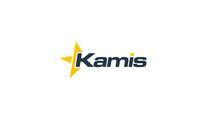 Description
Manages new tooling projects and programs from receipt of customer order through customer approval. Responsible for the processes, resources, and process adherence that enables to achieve measurable objectives in quality, delivery, and financial performance for all global tooling development projects. Also
responsible for project deliverables by working closely with customers, suppliers and manufacturing to meet all customer requirements. Addresses project issues with suppliers and customers and resolve to mutual satisfaction.
Responsibilities:
Provide technical and team leadership for projects from tooling PO to production readiness.

Directly or indirectly manage all tool design and fabrication activities, internally and externally, including molds, tools, jigs, fixtures, gauges, etc. required by Operations and Quality.
Lead make/buy decisions on tooling and design. Responsible for selection and management of external tool design and build partners, globally (in collaboration with China team)
Responsible for Tool Evaluation/Groom/Approval and related process development/process optimization and documentation.
Provide timely feedback to internal and external customers on the status of tool fabrication initiatives, including performance against established budgets.

Develop and Implement Processes

Reference these core PMI processes:

Initiating: processes performed to define a new project or a new phase of an existing project by obtaining authorization to start the project or phase.
Executing: Those processes performed to complete the work defined in the project management plan to satisfy the project specifications
Monitoring and Controlling: Those processes required to track, review, and regulate the progress and performance of the project; identify any areas in which changes to the plan are required; and initiate the corresponding changes.
Closing: Those processes performed to finalize all activities across all Process Groups to formally close the project or phase.

Create and deploy processes including, but not be limited to:

Standard work/standard work instructions for project planning, information flow and task execution including scope definition and management, and establishing budget/timeline for all approved projects
Conflict resolution, decision making and escalation processes
Effective communications throughout the company (and with customers as appropriate) about the overall project portfolio

Manage and align appropriate resources

Personally involved in and accountable for part, tool and process design for assigned projects
Process adherence

Measurable results

Metric development
Forecasting, reporting, variance analysis
Timely Invoicing
Achieving target results for individual projects as well as for the overall project portfolio

Risk analysis/Risk management actions
Root cause analysis and countermeasure development and implementation.
Requirements
5+/- years' experience in a plastic injection molding/tool making environment

Understanding of the design and build of plastic injection parts and molds, injection molding and related inspection/quality documentation processes.

BS degree in Engineering (or related discipline) or education/experience equivalency.

Understanding of Lean manufacturing concepts

Demonstrated expertise in project planning and related tools (MS Project, Smartsheet, etc.)

PMP certification or equivalent preferred

Ability to operate globally with particular focus on collaborative China/ Torrington projects and China tool design and build suppliers
Leadership and facilitation of the business and team

Crisis management and recovery
"Whatever it takes" attitude
Hands on, analytic, strong communication and leadership skills
Modeling principle-based leadership style: direct, motivate, develop and retain outstanding teams