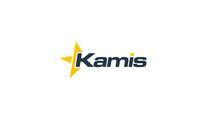 Federal Procurement/Contracts Specialist
Description
Kamis is searching for Federal Procurement/Contracts Specialists for a position onsite in Bethesda, MD. The position will require a background and experience with the federal government related to procurement, acquisitions and contracts.
The position will be working as part of a new contract engagement that is scheduled for up to 5 years.
Responsibilities to include:
Ensure that Contractors adhere to established business rules and guidelines upon contract initiation and throughout the term of the contract.
Develop and deliver formal and informal training for federal contractors to ensure adherence to procurement laws, regulations, guidance and best practices.
Work with bureau management and employees towards the furtherance of departmental goals.
Use PRISM system to generate solicitations, contracts/orders, financial instruments, modifications and contract supplements, etc.
Provide pre-award and post-award procurement support towards awarding and implementing contracts, purchase/delivery/task orders, blanket purchase agreements and other acquisitions.
Review bids and contracts to ensure that they are complete, thorough and adhere to all relevant procurement requirements.
Prepare procurement-related documents
Thoroughly document and track activity related to assigned contracts and/or vendors
Monitor contract activity to ensure costs and deliverables are on track.
Prepare and process changes in contracts, e.g. personnel changes, schedule revisions, change orders, extensions, terminations, stop orders, etc.
Follow all departmental SOPs and ensure that vendors/contractors are aware of and follow all relevant SOPs
Support internal and external audits
Requirements
Candidates must have the ability to pass a thorough background check to obtain and hold a Public Trust clearance.
Experience working for the federal government in a Procurement or Contracts role.
Experience with various federal procurement and contract-management systems such as PRISM, FBO, SAM, UFMS, etc.
Knowledge of Federal Acquisition Regulation (FAR)
Position is at the GS 1102-11, 12 and 13 Level of experience and compensation. 4 year degree or commensurate experience of 7 – 12 years.
DAWIA or FAC-C Level 2 or 3 preferred.
Benefits
New contract, up to 5 year engagement. Compensation in market range, based on experience.