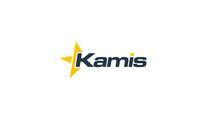 Systems Compliance Analyst
Description
Description of Position
The Systems Compliance Analyst will be responsible for maintaining the compliance system and the compliance rule library used to ensure the firm remains compliant with various client directed, regulatory and risk management guidelines. This will involve working closely with the Senior Systems Compliance Analyst and various business areas including Compliance, Portfolio Management, Trading, Investment Accounting and other Systems personnel. The Systems Compliance Analyst will work to codify the guidelines in our Trading and Compliance system, Charles River.
Responsibilities of the position will include the following:
Analyzes requests to implement or modify guidelines and clarifies request so that it can be codified within compliance system
Identifies data required from source systems to implement guidelines on compliance system
Codifies guidelines on compliance system by developing new rules or through modification of existing rules
Maintains cross reference to contractual guidelines
Develops and maintains procedures related to investment guideline compliance
Stays current with investment guideline compliance best practices and works with system vendor to improve system capabilities
Researches investment guideline compliance issues
Stays current with appropriate regulatory bodies guidelines (State, FSA, Canadian & KAGG) and ensures proper implementation by the Firm
.
Requirements
The ideal candidate will have 3 or more years' experience working in the investment industry. Key additional requirements include:
Experience with monitoring and implementing investment guideline compliance procedures (Charles River experience a plus)
Strong investments knowledge (CFA or CFA Candidate a plus)
Relational database and SQL querying knowledge
Solid understanding of investment accounting systems and data (experience with CAMRA investment accounting system a plus)
Strong motivation to deliver results that exceed expectations
Good at spotting opportunities to introduce efficiencies, cost savings, improvements
Adaptable, can quickly adjust priorities to meet fluctuating conditions or needs
Good communicator, both up and down the organization
Benefits
Compensation will be competitive and will consist of a combination of base, bonus and other incentives