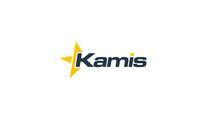 Description
Essential Duties & Responsibilities
Achieves customer service objectives by contributing department information and recommendations to strategic plans and reviews; preparing and completing action plans, implementing production, productivity, quality and customer service standards; resolving problems; completing audits, identifying customer service trends, determining system improvements; implementing changes.
Meets customer service financial objectives by forecasting requirements; analyzing variances; initiating corrective actions
Determines customer services requirements by maintaining contact with customers; visiting operational environments; conducting surveys; forming focus groups; benchmarking best practices; analyzing information and applications
Improves customer service quality results by studying, evaluating, re‑designing processes; establishing and communicating service metrics; monitoring and analyzing results; implementing changes
Must have ability for critical thinking and tenacity to complete projects/tasks
Takes personal ownership to resolve customer issues
Responding to customer inquiries and providing a speedy and thorough resolution to customer issues and problems
Handling escalated and unresolved calls from less experienced representatives
Excellent organizational skills with a heavy emphasis on attention to detail
Benefits
Qualifications
Bachelor Degree or equivalent with 5 years experience in customer service management, leadership
Working knowledge and proficiency with MS Office programs Word, Excel, PowerPoint, Access and other tools to track customer information
Working knowledge with customer services procedures, process improvement, developing standards and documentation
Ability to work independently, making good decisions that will support company objectives
Ability to manage, motivate and direct staff while emphasizing excellence in everything they do
Excellent written and verbal communication ‑ ability to write detailed reports and correspondence. Ability to speak effectively with groups of customer and/or other employees. Ability to interpret and develop documents such as contracts, procedure manuals, operating, maintenance and work instructions and safety rules.
Ability to calculate figures and amounts accurately, such as discounts, interest, commissions, proportions, percentages, circumference and volume. Ability to apply concepts of basic algebra and geometry.
Proficiency in communicating instructions in writing, orally, or in diagram form. Ability to produce creative ideas to ameliorate customer standards.
People skills and leadership, employee development
Ability to travel as required
Working knowledge of budgeting