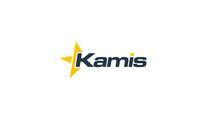 Business / QA Analyst (available immediately)
Description
This is a consulting position with a government consulting firm in Gaithersburg, MD. Services will be needed through end of January 2019. However, could get extended. This consultant is a "jack of all trades" and should fit the following skills: Documentation, Analyst, Manual Testing, Requirements gathering, and even Tech Writer could be a match. This is more of a mid-level role but we would consider more experience but won't be reflected in the pay rate.
Most of the work can be done remotely, but you must be able to attend meetings on-site in Gaithersburg, MD as needed. Qualified candidate must be DEPENDABLE and able to get work done on his/her own. MUST BE ABLE TO WORK DURING NORMAL BUSINESS HOURS.
The Business Analyst / Software Quality Analyst will work cross-functionally with a small development team within the company. This individual would be responsible for creating high quality requirements for features/enhancements to our Corporate Applications as well as testing the software to ensure solid production code.
Experience working in complex projects gathering user requirements and converting them into user story and acceptance criteria requirements.
Working knowledge with workflow analysis and process modeling.
Demonstrated understanding of full software development life cycle.
Hands on experience with requirements management tool.
Experience with supporting highly critical customer missions.
Demonstrated good understanding of engineering fields.
Excellent technical writing, verbal and written communication skills, including experience working directly with customers to discuss their requirements and objectives
Must be proficient in MS Office – specifically WORD and EXCEL
Ensure documentation meets well defined high quality standards
Develop comprehensive test plans, test cases and test reports
Plan for and develop automated testing frameworks and test scripts
Analyze and document results, report and track bugs, verify and validate fixes as needed
Report statuses in meetings
Engage in the test environment
Work closely with other project team members
Desired skills
Experience with JIRA, HP ALM, Powerpoint, VISIO,
Experience with SharePoint 2010 and 2013
Familiar with Agile development methodology
Experience with pragma's processMAX CMMI Tool
Skills Requirements:
Experience working in complex projects gathering user requirements and converting them into user story and acceptance criteria requirements
Working knowledge with workflow analysis and process modeling
Demonstrated understanding of full software development life cycle
Hands on experience with requirements management tool
Experience with supporting highly critical customer missions
Demonstrated good understanding of engineering fields
Excellent technical writing, verbal and written communication skills, including experience working directly with customers to discuss their requirements and objectives
Experience developing test plans, requirements traceability matrix and test reports
Experience reviewing requirements and developing manual and automated test cases to validate the requirements
Education:
Bachelor's degree from an accredited college in a related discipline, or equivalent experience/combined education, with 4-6 years or more of professional experience