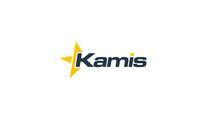 Helpdesk / Executive Desktop Support
Description
Permanent job with an established and profitable company in the Herndon/Reston area.
Primary point of contact for all Helpdesk trouble ticket calls in the southeast region.
Provide Level 1 and Level 2 support for incoming calls, escalating as necessary.
Provide Desktop Support to onsite staff in the Northern Virginia location. This includes the executive staff so and a broad technical acumen, confidence and professionalism are required.
All work to be done onsite during regular business hours. On-call support may be required.
Requirements
Minimum of one-year experience troubleshooting and supporting Windows 7 & 10, Office365, Active Directory, Virtualization software and other standard office applications. Three to five years of experience preferred.
This position requires someone who will take ownership of the support functions, and be proactive with users to provide training and configuration advice for improved functionality and usage.
Associates or Bachelor's Degree preferred.
A+ and/or Windows certification(s) preferred.
Experience providing direct support to executives is highly desired.
Stable work history with ability to pass background check and drug test.
Benefits
Strong and stable company. Excellent benefits. Salary based on experience in the 50-65K range.