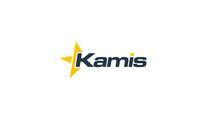 Service Performance Manager (Management Governance Services)
Description
This is a 6 month temp to perm role with an existing client, who is a leading outsourcing consulting firm. The location of this position is in McLean, VA.
Role: Service Performance Manager (SPM)
Description:

The Service Performance Manager (SPM) delivers vendor performance governance thought leadership, strategy, management, and process oversight for client MGS clients' vendor management function. The SPM is a key member of the client's vendor management function leadership team and functionally reports directly to the client vendor management function Senior Leader. The SPM also supports relevant MGS vendor management and governance processes such as Contract Management, Financial Management (FM), Relationship Management (RM), Contract Set-Up (On-boarding), and Operational Support (OS) Services, as required. The SPM is accountable for the efficacy of vendor performance management operations and the successful outcomes of all vendor performance governance processes.
Responsibilities:
Ensure client vendor management leadership team and all service owners are situationally aware of all relevant matters pertinent to vendor service performance
Design and Maintain the Service Level Agreement (SLA) framework
o ongoing activity to drive SLA consistency and to drive SLAs across the organization
Participate in the development of requests for proposals
o Define Service Level Requirements & Agreements
o Negotiate, Document & Agree on SLAs for Operational Services with Service Providers
o Review / enhance verbiage around Continual Improvement, RCA and Financial performance and reporting
o Review / Enhance overall reporting requirements and responsibilities
Establish and execute a Reporting/Meeting Cadence for all contracts
Support the client vendor management team as required
Improve and Streamline SPM-owned processes
Monitor, Review and Report Service Levels
o Monitoring Service Performance against SLA
o Produce & Distribute Service Reports
o Measure & Improve Customer Satisfaction
o Review Monthly summary report outputs with IT Service Managers, pre Governance Meeting
o Facilitate Monthly Governance meetings with IT Service Owners, ITMS Team and Service Providers
o Initiate Credit process for breached SLAs
o Facilitate SLA breach decisions with IT Service Managers
o Work with Providers on SLA and other performance issues
Perform Service Improvement Program
o Conduct Service Review & Establish Service Improvement Plan
o Review & Revise SLAs, Service Scope & Underpinning Agreements
o Review & Revise OLAs, underpinning Agreements and Service Scope
o Maintain Standards and Templates
o Work with service providers to improve performance on ITMS processes
o Identify need for RCA and oversee RCA process as needed
o Facilitate the Continual Improvement Process
Manage Contacts and Relationships
o Handle Complaints & Compliments
o Develop & Document Contacts & Relationships with the Providers Business, Customers and Stakeholders
Liaison with the client Service Owners
MGS Service Delivery Support
o Provide a "voice of client" to the client governance tool team
o Educate MGS team on new contracts
o Support Contract decomposition into AvaSense Tool
o Work with MGS team to implement or enhance service processes
o Monitor SLA performance of the MGS team
o Provide Performance Improvement suggestions to the MGS team
o Support MGS Performance Analyst in the audit of the Providers Monthly report out statistics
o Review and Approve Perform Summary report creation
o Appropriately leverage the MGS Analysts skill and knowledge in the monthly Governance meetings
o Audit data in the client tool to ensure all artifacts are saved per contract
o Provide Performance Feedback regarding MGS services and team members