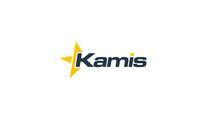 Description
The Production Planner is responsible for developing the master production plan and schedule to meet customer requirements by effectively utilizing available shop capacity and resources.
Requirements
Track planned orders and resolve any issues effecting the planning, timing and execution of production.
Responsible for loading and balancing the production plan across multiple work-center groups.
Develop and maintain a detailed daily production schedule. Analyze inventory and capacity status and efficiently load each production machine and work center to meet purchase order commitments.
Strong collaboration with the Manufacturing Managers, Sales, Customer Service and Management will be critical to meeting performance goals. Support the S&OP process by review of production performance against schedule, inventory status and capacity utilization.
Meet customer delivery commitments, which involves active monitoring of job status, available capacity and production delays with modification of the production schedule as required.
Maintain finished goods inventory at target levels to ensure high service levels for Vendor Managed Inventory (VMI). Monitor and adjust WIP and Finished Goods inventory levels on an ongoing basis to meet inventory turn goals.