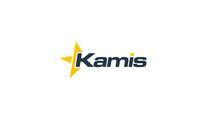 Unified Communications - Sr. Field Engineer
Description
Senior Field Engineer – Networking/Unified Communications
Kamis is in search of a Senior Field Engineer with hands-on experience evaluating, configuring, supporting, and troubleshooting networks, telephony, wireless technologies, etc.
Job Description
Provide field support to clients to install, repair, upgrade, test and maintain enterprise-wide network/systems (e.g., telecommunications, LANs, WANs, configurations), hardware and software, diverse development platforms, technologies, and tools. Lead/mentor more junior engineers & technicians. Work is largely performed on customer sites, primarily in the local area.
Responsibilities Include
• Applying a basic understanding of telecommunications systems, network infrastructure and
design, topologies and protocols, participates in the routine design, planning and integration
of enterprise-wide communications network/systems.
• Read technical schematics and document client network in preparation of systems implementations.
• Anticipates and analyzes common connectivity/business work flow problems, systems
monitoring, tuning and capacity planning and consults with IT management and staff to
recommend appropriate solutions.
• Installs IP, network equipment and facilities.
• Installs, adds to, maintains and supports moderately complex VoIP, SIP, voice/data along
with other various CTI, IVR and Call Center/Contact Center applications.
• On Call rotation for off-hours client support.
Requirements
Skills/Qualifications

• At least five years of field support experience with at least 3 years of telecommunications
installation experience is required. Mitel, Cisco, ShoreTel, Avaya.
• Experience supporting VoIP, IP Telephony and Unified Messaging (UM) including Quality of
Service (QoS), redundancy, architecture, engineering, implementation, troubleshooting
resiliency, load balancing, creation of complex dial plans, call routing and trunk engineering
is strongly preferred.
• Experience troubleshooting Linux OS is preferred.
• Practical experience in network designing, implementation and management of LAN/WAN
Systems is also preferred.
• A valid driver's license with clean driving record is required.
• Current experience/education with networking to install, configure, and operate LAN, WAN, and dial access services for small networks (100 nodes or fewer), including but not limited to IP, IGRP, Serial, Frame Relay, IP RIP, VLANs, RIP, Ethernet, Access Lists protocols, end-to-end networking is required. • Familiarity with and a general understanding and knowledge of Mitel products is
essential.
• A basic understanding of high-end switches/load balancers (layer 2 to 7), routers, VPNs,
firewalls, bridging (802.1Q VLAN), ATM (RFC1483), PoE, PoS, DiffServ, and QoS is
required.
Education
• Bachelor's degree in Engineering, Computer Science or equivalent is highly desired.
• Certifications such as a CCSP, CCDA, CCIE, MSCE, MCSD, FCNE, or CCNP are desired.
Benefits
Salary is negotiable in the market rate, based on experience.