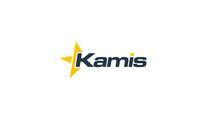 2nd Shift Process Technician
Description
Sets up injection molding machines and secondary/assembly equipment to ensure proper sequence of operation to produce a wide variety of molded parts that meet customer's specification.
Essential Duties & Responsibilities
1. Sets up all types of molds and auxiliary equipment using established run sheets and methods.
2. Trouble shoots problems as necessary and refers problems to set‑up leader or supervisor.
3. Trains lower level personnel as necessary.
5. Interfaces with process engineer, set‑up leader on tooling or molding issues.
6. Performs safety checks on equipment.
7. Maintains a safe, clean work area.
8. Performs other duties as directed by set‑up leader or supervisor.
Other Duties
Attends to training as required for position and company goals
Assists with training of material handlers
Meets department safety with no lost time and addresses safety issues immediately
Improves Molding OTD and meet established goals
Reduces time it takes to qualify tooling meeting established goals
Meets cost savings goals and quality goals
Requirements
Qualifications
Considerable knowledge of mold setups, molding machines, molding inspection, molded parts, auxiliary and secondary equipment.
Knowledge of basic measuring equipment and blue prints reading
Ability to train and supervise lower level personnel.
Good communication skills