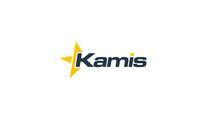 Junior Sales Representative
Description
Jr. Sales Representative to work in the Ellicott City office. The Sales rep will spend their time prospecting and presenting services to new clients. The sales representative will do research and analysis to identify prospects and contact them directly via common sales processes.
This is a junior level position. Training will be provided. There will be opportunity for growth and advancement. Candidates should have some relevant experience in sales, customer service, recruiting or other field that involves working with people on the phone or in-person.
Candidates will make 50+ outbound cold calls/day. The position eventually will involve travel to see clients (including local and airplane travel).
Day to day:
Prospect for new clients, generate new leads, qualify prospects.
Make contact with decision makers and develop business relationships. Propose services and solutions. Close deals for new business.
Use Salesforce system to track activity and manage pipeline.
Respond to leads generated by Marketing efforts.
Requirements
2-3+ years of relevant work experience. Sales experience is not required, but the position requires experience working/interacting with people and/or spending long hours on the phone.
Ability to prospect, negotiate, and develop long-term relationships
Ability to lead presentations to buyers, managers, execs and decision makers.
Spend a lot of time on the phone and eventually travel to see customers, as needed, typically 1-2 times/month.
Experience using Microsoft Office, email, internet, etc.
Benefits
Direct, permanent position. Salary 35-39K + commission + benefits. Total compensation expected to exceed 50K after first year and up to 75K+ after second year.