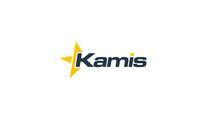 Description
Searching for a Senior Developer to work with a small development team of proprietary asp.net mvc application. Candidate must be comfortable working with a small dedicated team and be able to meet new challenges as they arrive and projects evolve.
Generalist approach to software development.
Understand OO concepts, relational databases, and modern frameworks.
Collaborative development with a small team
Agile Development
ASP.NET MVC, C#, aspx, Entity Framework, Linq, SQL Server (writing SPs, query performance optimization, complex query design)
JIRA
GIT
Requirements
Bachelor's degree (B. A. / B. S.) from four-year college or university; and eight to ten years related experience and/or training; or equivalent combination of education and experience.