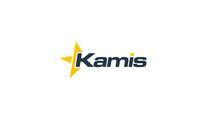 Network Engineer - DoD Clearance
Description
Network Engineer

San Diego, CA, 100% onsite

100 – 130K, based on experience. Benefits include insurance, PTO, 401k matching, education assistance, etc.

Requires DoD Secret clearance with ability to pass higher level clearance, active DoD clearance preferred.

Local candidates preferred, but relocation assistance may be provided for a perfect fit.




Perform system engineering and integration to accomplish project goals. This includes system and equipment design analysis, development of test plans, and installation of network and security system hardware.
Perform technical studies and analysis based on specific requirements to improve system operation and enhance security posture.
Review engineering and technical documentation such as technical manuals, test procedures, test plans and drawings, as-builts, etc., provide comments and recommendations for acceptance, correction or improvements.
Use engineering and technical expertise for the review of production contract deliverables and drawings, develop and maintain applicable Standard Operating Procedures (SOPs), develop and maintain deployment and installation documentation (e.g., network diagrams, site surveys), develop regression testing plans, and perform regression testing to support code upgrades on current and future hardware. Current hardware platforms deployed are Juniper routers, Netscreen and SRX Firewalls, Juniper SSL VPNs as well as all Taclane models.
Participate in Research & Development projects for network and security supporting the program.
Assist in the development and maintenance of the network performance and utilization analysis systems.
Perform hands-on (racking, wiring, cabling) installations of network and system equipment.
Requirements
Qualifications:
Must possess a Secret clearance with the ability to get a Top Secret or TS/SCI or higher clearance.
Working knowledge of a wide range of data center technologies including: Local (LAN) and wide-area networks (WAN); NAS and/or SAN storage technologies; Oracle technologies, Linux, Microsoft Server, MAC OS, firewalls, and VPNs Network protocols such as TCP/IP, WINS, DHCP, DNS, SNMP, FTP, HTTP, SMTP, etc.
Proven ability to multi-task and operate in a dynamic enterprise environment.
Must be proficient in all aspects of IPv4 and IPv6 routing, multicast, jumbo frame configuration on all network and firewall platforms
Familiar with DoD 8500.1 IA requirements
Must be able to produce proper network diagrams using PowerPoint, Visio, or similar applications
Education/Experience:
Requires Bachelor's degree (in Computer Science or Management Information Systems) or equivalent, and 2-4 years of related (data center environment) experience. Additional educational training and certifications may serve as equivalencies for non-degreed candidates.
Network Administration
Network Protocols (TCP/IP, UDP)
Network Security, Intrusion Detection, and Server Monitoring
Troubleshooting and resolving Network/System related issues
Scripting
Experience supporting a 24/7 mission critical IT infrastructure
Must be familiar with DoD Cybersecurity practices
Experience with Juniper and Palo Alto firewalls and Ixia Breakingpoint a plus
Security Appliances (Palo Alto, F5, load balancers, Blue Coat and analytics) a plus
Current Security+ certification is required.
Benefits
100 – 130K, based on experience. Benefits include insurance, PTO, 401k matching, education assistance, etc.