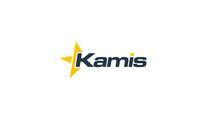 Description
Consultant/Interim CIO
This position can be done remotely; however it may require local travel in or around the Washington DC metro area, not to exceed 4 hours. We are looking for candidates who reside in the greater DC area.


The position of CIO is a key management role directing the success of our client's transformational IT activities and the day to day management of IT staff and operations over the coming years.
A successful candidate must have a strong background in consulting services related to providing leadership and technical direction coupled with a strong understanding of enterprise security, to facilitate both the day to day operations capabilities, and deliver on complex simultaneous projects.
The Interim CIO will help and provide expertise in developing strong partnerships with business units to contribute to project direction and strategy, to support the internal IT transformation of current systems.
The Interim CIO also will direct and facilitate all RFP development, RFP processes and the hiring of any internal staff or outside consultants.
This position may - at the client's request - transition to a full time role for the organization.
Responsibilities:

Manage day to day operations of the IT department.
Staff evaluation and hiring.
Project coordination and facilitation.
Providing financial models and reports for project implementation.
Budgetary development and day to day responsibility.
Actively seeks opportunities to optimize financial costs/investments when making decisions that have a financial implication.

Create new and innovative approaches to activities that improve and enhance employee and company performance.

Actively look and manage external consultants and SME's to make effective business decisions.

Contribute to guiding staff and other leaders on how they will fulfill the company mission and vision.

Perform research and analysis to assist the CFO in establishing priorities and deploying appropriate technologies and solutions to meet changing business needs.


Provide leadership and oversight to project teams ensuring teams have the necessary direction and support to deliver projects on time and within budget.

Ensure management team is appropriately informed of project status and issues.

Ongoing review of staff levels and department organization to optimize the utilization and effectiveness of the IT organization.

Applies corrective action as appropriate and resolves issues related to employee performance in a timely manner.

Qualifications Include:
Bachelor's degree in Computer Science or Engineering.
10 plus years of professional IT consulting experience with a broad understanding of enterprise systems, security, infrastructure, and software within a large enterprise.
5-7 years of experience in project budgeting, resource allocation, tracking, reporting and risk mitigation.

5+ years of supervisory/managerial experience, and a strong business acumen.

Excellent written, verbal and interpersonal skills with the proven ability to successfully work across organizational boundaries.

Effectively, and often simultaneously, communicate and influence at both a detailed operational/technical and an executive level.

Develop a technical design/strategy/roadmap the compliments the roadmaps for the lines of businesses that are being supported.

Conduct presentations to all levels staff including executives and board of directors.

Identify and analyze security issues and provide resolution.
Some preferred Certifications include:
CISSP Certification
CISM
CRISC
PMP