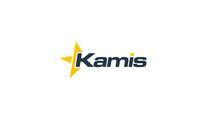 Description
Permanent position open in the Rockville area for Health Data Analyst.
Primary Responsibilities:
Converting business requirements into technical specification for data integration and reports
Configuring the front-end and data-related back-end of software interfaces
Working with software developers and partners to troubleshoot issues
Developing application and data workflow diagrams
Working with QA on test plans and test cases
Requirements
Qualifications:
Bachelor's degree or equivalent work experience.
Health data experience
2+ years working knowledge and experience with data, databases, reporting, etc
1+ years of experience with industry standard codes and file formats like HL7, ADT, CDA, CCD, CCR, LOINC, SNOMED, ICD 9/10, etc
Agile and Scrum methodology experience
Knowledge and understanding of Healthcare Informatics
Desired:
SQL & SSRS experience
Business Intelligence software experience
Data integration with HIEs
Benefits
Salary based on market range and relevant experience. Great benefits.