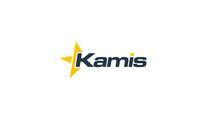 C# / ASP.NET / Developer / Scrum Leader
Description
Kamis is searching for an experienced Developer to lead and mentor more junior developers on multiple teams in a Fortune 1000 SCRUM development environment. The Leader will support several SCRUM teams developing new, complex, distributed .Net Single Page Applications to support millions of customers using the latest technologies: .NET / ASP.NET Core.
This is a contract position, currently scheduled for six months, with a possibility of extension or conversion based on workload.
Requirements
This position requires excellent communication skills, the ability to work with team members at all levels and a strong history of hands-on development experience.
Qualifications
5+ years' experience building .NET web-based applications with C#, web services, WCF, Web APIs, SQL Server.
Demonstrated ability using TFS and building and deploying web based applications.
Experience working with Visual Studio , C# , Web API, ASP.NET, MVC , WCF , LINQ , Entity Framework & SQL Server.
Strong understanding of object oriented development, use of design patterns, DI & IoC.
Demonstrating deep technical abilities across Microsoft technologies, primarily .NET and Azure development.
Demonstrating deep technical abilities on TDD (Test Driven Development).
Strong Knowledge on Test Mediators, Test Doubles including Microsoft fakes and MoQ testing frameworks.
Strong Analytical Skills, will work closely with business units to provide feedback & influence the future of product roadmap.
Ability to work independently, yet function as an integral part of a team, take initiative and contribute in a fast-paced environment.
Candidates should also be capable of communicating through verbal and written channels.
Proven ability to mentor/coach junior and senior developers and conduct code reviews.
Strong interpersonal and communication skills - including verbal, written, and presentation.
A proven track record of driving results and the use of metrics to provide solutions.
An understanding of web development technologies and Agile Scrum methodologies is required.
Cloud/Azure experience is a plus.
Benefits
Contract position, W2 or 1099 based on your preference. Hourly rate in the market range, based on experience.