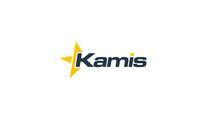 Cybersecurity SME (Saudi Arabia)
Description
Cybersecurity SME
This position will be located in Saudi Arabia and will require travel within the Kingdom. The position will be involved with a well-funded new development project.
Kamis is seeking a cybersecurity subject matter expert to provide technical expertise, operational relevance and strategic vision within wired/wireless networks. Selected candidate will plan, design, and coordinate complex projects related to design plans, execution processes, system modifications, procedures and equipment to ensure effective implementation and communication.
The selected candidate must be able to anticipate customer requirements and provide adaptive cybersecurity solutions. The selected candidate will oversee programs providing multi-disciplinary network security and support in the design, development, implementation, operation and execution of diverse cybersecurity strategies, capabilities, and operations. Assist in the planning, control and direction of staff and support personnel for one or more projects.
Provide technical cybersecurity/network expertise in the development of design/implementation requirements supporting urban telecommunications infrastructure design. In addition the selected candidate will be responsible for expert policy writing and documentation. Individual must be able to travel and work within the Kingdom of Saudi Arabia.
Requirements
Education Requirements: Bachelor's degree in a technical field (Computer Science, Information Management, Engineering, science, math, physics or related field)
Work Experience Required: 8+ years related job experience in network security, cybersecurity, and information assurance.
Special Skills/Certifications: Must have one or more of the following certifications – CISSP (Certified Information Systems Security Professional), CISM (Certified Information Security Manager), CompTIA Security+, and/or CEH (Certified Ethical Hacker).
Excellent communication, interpersonal, organizational and analytical skills are required. Experience in policy writing and documentation is preferred. Arabic language skills are a plus.
Benefits
Unique opportunity on a new development project.