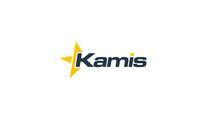 Data Modeler (SQL Server)
Description
Seeking a Data Modeler consultant for a 3 month consulting assignment in Alexandria, VA. This position could get extended of course but that is the initial duration. Local candidates highly preferred. The job site offers free on-site parking and/or is Metro accessible (one block away).
Purpose and Justification:
To analyze, update a create dimensional data models to support a Personalization data warehouse.
List of responsibilities/duties:
Analyze, update, and create data models for data systems
Provide data analysis of existing data systems
Working with medium sized datasets (<= 1 million records, <=100 GB)
Participate in the software development process with data analysis and data modeling
Work closely with Database Team to ensure a comprehensive and maintainable dimensional data model is created
Collaborate and coordinate with multiple departments and stakeholders
Qualifications:
At least 8-10 years of experience with dimensional data modeling
Experience with SQL Server 2012 or later
Data Architecture and Data Management experience
Must be comfortable working independently and within a group in a fast-paced environment
Good communication skills and experience working and collaborating with various technical and non-technical audiences
BS in a technical field of study