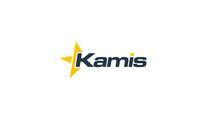 IT Infrastructure Project Manager (PMP)
Description
This is a consulting to perm opportunity that is Metro (red line) and MARC train accessible in Silver Spring, MD. Client offers a new, modern office setting in downtown Silver Spring next to the Metro. LOCAL candidates only and must be PMP certified.
Amazing full benefits upon becoming an employee. Salary based on experience up to $130 K.
The IT Infrastructure Project Manager is expected to have/be able to accomplish the following:
Exceptional ability to manage multiple concurrent projects and priorities
· Manage all aspects of multiple related projects to ensure the overall program is aligned to and directly supports the achievement of strategic objectives
· Manage large, transformative enterprise IT infrastructure initiatives that impact multiple LOBs and/or products
Executive level reporting and communications skills
Risk management to properly identify risks on time, propose strategies, workaround and risk mitigation actions proactively
Project plan preparation from high level to technical details level, plan and estimate milestones/activities (effort/duration) and identify role/skills set per activity (system, OS, middleware)
Infrastructure projects management experience (Cloud Migration, Data Center Migration, DR, Network, Hardware Deployments (laptops, phones), Security, monitoring)
Exceptional ability to communicate technical decisions/issues to different stakeholders
Good understanding of Change management, incident management, service management, particularly for Enterprise level initiatives
Work with stakeholders to build solid business cases and ensure project scope definition meets business objectives
· Adhere to PMO project management processes and procedures.
· Prepare and report project status on a regular basis, including metrics needed for various groups
· Participate in establishing practices, templates, policies, tools and partnerships to expand and mature these capabilities for the PMO organization
Project portfolio or program management experience is a plus
Technical background is a plus (system engineer, IT operations)
Software projects management experience is a plus (to understand SLDC and agile)
Requirements
Required Qualifications:
Active PMP Certification
Bachelor's Degree
10+ years in a senior PM role successfully delivering various IT solutions in an enterprise setting
Excellent communication skills, including written, verbal, and presentations
Desired Qualifications:
ITIL Certification
Masters Degree
Agile Training/Knowledge/Certification