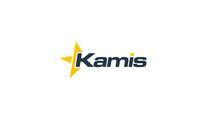 Manufacturing Engineer-Blisk
Description
Our client is an OEM supplier of precision machined components for the aerospace and power generation industries.
Duties & Responsibilities:
Develop the most efficient and cost effective manufacturing process, and sequence of production operations from blueprints, quality documents, and purchase orders.
Coordinate production processes by creating operation sheets and providing all manufacturing related information.
Create material process requisitions with technical data requirements for special manufacturing processes.
Develop most effective solutions to production and quality problems that are related to material, production processes and tools.
Manage product and process engineering related activities during the development stage from raw material to finished product
Research and develop process sheets with proper work instructions for the operators, inspectors and shipping.
Will act as a liaison for the shop process development, integrating with management, shop personnel, purchasing, production control, vendors and customers to make the job as productive as possible.
Implement all Engineering Changes from the Customer to the process sheets, programs, etc.
Interact with various internal functions to provide manufacturing engineering support for production.
Participate in Root Cause Analysis and implementation of Corrective Actions.
Initiate and lead optimization projects to improve quality outcomes, reduce production costs, and shorten cycle time.
Build trust and confidence with customers to resolve engineering, manufacturing, and quality issues.
Requirements
REQUIREMENTS
Bachelor's Degree in Mechanical Engineering or similar.
Must have 10 years minimum Aerospace engineering experience
Must have minimum 3 years IBR and or BLISK airfoil manufacturing
Must have the ability to work with CAD Systems such as Solidworks, NX 9.0 and above, Microsoft Office to generate work instructions / process sheets.
Desire for practical and tangible 'hands-on' work in a manufacturing environment.
Knowledge/experience in the machining of nickel and titanium based alloys preferred (i.e. milling, turning, broaching, and special processes)
Demonstrated record or desire of same for the self-directed management of multiple tasks in a high-tempo manufacturing environment.
An indefatigable commitment to overcome challenges in order to resolve issues and accomplish both company and personal objectives.
Must possess excellent skills in blueprint reading and interpretation, have the ability to understand customer requirements and specifications.