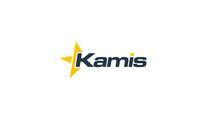 Senior Web Developer (.Net / C#)
Description
Job description
This is a consulting to perm opportunity that is Metro (red line) and MARC train accessible in Silver Spring, MD. Client offers a new, modern office setting in downtown Silver Spring next to the Metro. Candidates with non-profit or association experience encourage to apply.
Amazing full benefits upon becoming an employee. Salary based on experience up to $125,000.
JOB SUMMARY
The Sr. Web Developer will be performing web application development for a complex web and backend application environment. He or she will work in/with web-based software development teams in the creation of new web products, design of web apps, monitor and maintain production environments, and stay up to date on web development technologies and Software methodologies. The Sr. Web Developer collaborates with a team of internal professionals and external service providers operating, supporting, creating and developing technologies and content to meet the needs of the enterprise.

ESSENTIAL JOB FUNCTIONS
• Develop best in class interactive web application systems in a collaborative and creative environment
• Support a large portfolio of web application development project requests as well as work with Business Analysts and Project Managers/Coordinators and other Web Developers to ensure projects are completed successfully and on time.
• Deliver technical specifications for major initiatives related to creating or updating web properties such as portals, including defining scope, setting back-end requirements, determining any integration issues and specifications, defining affected related systems, and assigning deadlines & deliverables.
• Be responsible for maintaining, expanding, and scaling our site. Suggest new technology and plug ins.


MINIMUM QUALIFICATIONS REQUIRED
• Bachelor's degree in Computer Science or Computer Engineering
• 7+ years progressive experience in Web development techniques across multiple web-enabled devices like Desktop, mobile and tablet, including techniques like responsive/adaptive web development.
• Expert Level experience on C#, ASP.NET.
• Expert level knowledge of CSS3, HTML5, modern UI/JavaScript frameworks like AngularJS, Node JS, etc.
• Expert level knowledge working in a RESTful API driven product.
• Expert level knowledge of software design patterns and Architectural patterns like MVC, MVVM and MVM.
• Experience with EPiServer CMS and Customizations.
• Experience working with various repositories (TFS, GitHub), branching, merging and releasing hot fixes.
• Excellent troubleshooter. Able to take a problem and own it, breaking the issue down, asking for the right help as required and ultimately find a resolution.
• Excellent organizational skills and a demonstrated ability to multitask and manage time efficiently. Must be able to self-manage as well as work and collaborate with cross-functional groups.
Preferred Skills & Experience (not required to meet minimum qualifications)
• Knowledge in SQL Server
• Knowledge of Association Management system (preferably Personify)
• Familiar working in an agile development environment