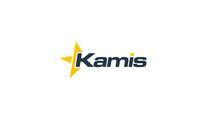 Description
Work involves diversified duties to effectively and efficiently diagnose, dismantle, repair, lubricate, reassemble, or otherwise perform general maintenance activities to include basic to moderately complex electrical repair and wiring, pipefitter, burner, welder, millwright, assembler, carpenter and plumber abilities
-Diagnose causes of malfunctions by sight, sound, or actions of plant equipment, machinery or processes. -Understand and apply all aspects of the critical tasks and the use of PRA'S before staring any work or repair.
-Start, observe, operate, interview operator and otherwise activate equipment to diagnose, detect or verify malfunction or corrective actions taken in accordance with standard operating procedures
. -Tear down replace, repair, install, and assemble equipment, parts, components, and accessories. Develop and fabricate accessory fixtures or guards for machines and equipment. Adjust machine mechanisms such as feed, speed, power input or output. Report or refer complex repairs or questions to supervisor.
-On occasion or as directed, bend and cut conduit or wires; drill or knockout holes in walls, floors, or ceilings for electrical or plumbing connections; connect wires to motors, fixtures, and other electrical equipment; bend, cut, and thread pipe, lay and seal pipe; clear clogged drains and replace washers.
-PM Checks and maintenance for all heavy industrial saws, bridge/overhead cranes (must be comfortable with heights) -Maintain specified records of work performed, details of repairs, and material usage.
Requirements
Skills: REQUIREMENTS -Must have at least 5 years' experience in a manufacturing, industrial or similar maintenance position working with hydraulics and pneumatics -Must be process oriented with good computer/PC skills -High School Diploma or equivalent