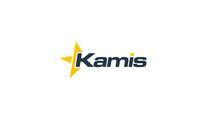 Sr. Azure Cloud Automation Engineer
Description
Kamis is searching for a Sr. Azure Cloud Automation Engineer to design, build and support automated infrastructure-as-code solutions.
Responsibilities include architecting, developing and maintaining long-term software solutions to support large-scale, high-availability enterprise applications in Azure for the whole organization.
Requirements
General Requirements
Understanding of the SDLC in an agile setting.
Ability to conduct research and development, and being proactive in acquiring knowledge of new technologies.
Strong sense of ownership with a long-term perspective.
Ability to clearly model use cases and process workflows in UML.
Excellent written and verbal communication skills.


Technical Requirements
Bachelor's degree in Computer Science or equivalent. Master's degree is preferred.
Mastery of PowerShell, and experience writing PowerShell for Azure.
Experience with Azure Portal and ARM templates.
7+ years of software development experience in ASP.NET and C#.
Understanding of HTTP and REST+JSON/XML protocols.
Experience with Microsoft TFS and VSTS (now Azure DevOps) is desired.
Benefits
Long-term contract. Hourly rate expected to be in the $100/hour range +/-, based on experience.