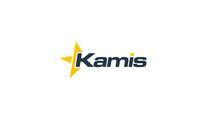 Description
Essential Job Functions
Understand and evaluate user stories, workflows and wireframes.
Collaborate with product managers, expand upon desired functionality and provide technical approaches that accomplish the product needs.
Identify functionality contained within our platform library as well as contribute to its capabilities.
Develop feature functionality within the platform framework for product specific requirements, while still maintaining re-use and leveraging design patterns.
Develop clean code, reusable components, and unit tests.
Requirements
Requirements
Bachelor's Degree or equivalent experience.
ASP.NET MVC5

Knowledge of C#, Entity Framework, REST Services with WebAPI
Knowledge of Relational databases such as MS SQL Server, NoSQL databases a plush
Experience with version control systems (TFS, Git).
Strong experience with web standards; browser capabilities, workarounds, best-practice development techniques.
JavaScript unit testing, namespacing and design patterns.
Write clean, testable, x-browser, modular, commented code.
Solid ability to work effectively under pressure and meet tight deadlines.
Excellent creative problem solving skills.
High energy, passionate about creating compelling products, and ability to adapt and learn new technologies.
Experience with agile development methodologies.
Other Skills/Abilities
Ability to quickly understand and evaluate user stories, workflows and wireframes.
Good communication skills – work collaboratively and development counterparts and others within the team.
Exceptional problem solving skills – creative out-of-the-box thinking , and comfort evaluating and deploying new technologies.