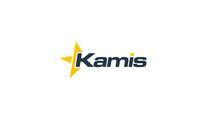 Business Development Manager with Top Secret Clearance
Description
Job Title: Business Development Director

Job Summary: Performs duties which identify, advocate and pursue business development opportunities/strategies related to the promotion and sale of new business opportunities in the end market. Responsible for growth of the business in alignment with the Corporate strategic plan. Represents the company to customers and coordinates activities of the organization to achieve success in maturing the new business pipeline into program wins that advance the strategic growth of the business. This position typically works under limited supervision and direction and reports directly to the VP/GM of the Division.
Essential Job Duties and Responsibilities:
Identifies "new" business opportunities.
Develops and executes (achieving) business plan related goals including revenue, bookings, and profit.
Develops and implements business area expansion plans and strategies.
Recommends and manages domestic and international representatives and agents.
Develops strategic business relationships.
Develops and executes opportunity specific capture plans and strategies.
Maintains a productive relationship with business area and associated engineering personnel.
Develops accurate and realistic business (bookings) forecast.
Develops and maintains positive customer relations.
Develops accurate discretionary resources requirements.
Prepares strategic plan for business area.
Develops business area advertising plan and supervises trade show engagement.
Minimum Job Requirements:
Four-year college degree, or equivalent, in engineering, management, or marketing plus a minimum of twelve years experience in the marketing of defense services products to U.S. and foreign government customers. Prior military experience is desirable. Experience with the U.S. Air Force customer particularly desired. Project/program management experience is desirable. Must have documented success in winning new programs and capture of new business with extensive knowledge of and experience in the procurement process for complex military systems. Requires the ability to effectively deal with technical and management representatives of U.S. and Foreign Government and industrial customers. Must have excellent communication, negotiation and presentation skills. Must be able to travel as required.