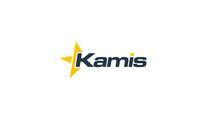 Description
Under minimal supervision, set up and operate Davenport and Swiss CNC machines to fabricate production parts. Machine operators are needed for 1st & 2nd shifts, full or part time positions available.
Essential Job Functions
Performs all tasks in a safe and responsible manner
Reads and interprets blueprints as needed.
Properly use calipers, veneers, and thread gages.
Properly and safely loads and unloads machines.
Performs daily and regular cleaning and light maintenance tasks on machines.
Utilizes and abides all safety procedures.
Complies with all quality policies, specifications, regulations and instructions.
Requirements
Skills and Abilities
Effective communicate and understand job instructions both verbally and written.
Problem solving skills.
Attention to detail with precision equipment and product.
Ability to perform basic mathematical computations.
Ability to work in a fast-paced manufacturing environment.
Multi-tasking skills a must.
Technical training a plus.