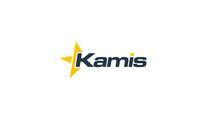 Description
Seeking a full time consultant full time to work 100% remote. This is a very senior consulting role for an AS/400 SME. The project will be full time consulting for about the first 3 months, then transition to part-time with a minimum of 60 hours per month.
Below is an overview of the position..
Will be supporting an EDI AS/400 application..
KEY: they need to write code and administer an AS/400 and work as a one person SME. There is one programmer on the team currently supporting the application.
The client will be migrating to the cloud at some point this year - more than likely by the end of second quarter.
Requirements
Familiarity with EDI applications and EDI order processing a plus.
Familiarity with ROSS RAMS ERP a plus.
Familiarity with EXTOL EDI a plus.
Experience with RPG III, RPG IV/ILE, RPG fee techniques (embedded SQL, modules, service programs and sub procedures)
Familiarity with DB2 data structures and logical views
Familiarity with I-Series debugging and troubleshooting skills
5-10 years of experience programming AS/400 iSeries, RPG VI, ILE, SQL.
Billing, Ordering, and/or Accounts Receivable programming experience is a plus.
Good understanding of EDI standards, XML, iDocs and other Data Exchange Technologies
Excellent hardware and software troubleshooting skills and experience in IBM Power Systems (iSeries, AS/400) environments.
Ability to identify and understand complex problems/issues and quickly develop solutions.
Ability to work effectively within time constraints and manage multiple commitments simultaneously.
Prior experience in the transportation/logistics industry a plus.
Knowledge of Same Day products and services preferred.