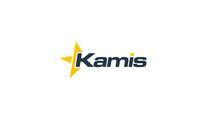 Description
Cisco Lead
Kamis is searching for a Sr. Cisco specialist for a consulting company based in the Columbia/Jessup area. This person will be the point person for Cisco-related projects. The clients are throughout the Baltimore/Washington area and the Cisco Lead will be expected to visit customer sites in the region. Most client sites are local, but some have co-locations outside of this area so some airplane travel may eventually be required.
This position is open for a Senior Networking Professional who is highly technical, but also has the ability and desire to interact with customers to craft best in class solutions. This person will work on a team with other Sr. Data Center professionals who have expertise in other parts of the data center stack.
Responsibilities:
The Cisco Lead will design and implement networking solutions for customers. This person will be working in a complex, multi-vendor environments, performing implementation activities, troubleshooting a wide variety of problems, and working with customers to solve their technology issues.
Implementation of Cisco-based Enterprise solutions in customer environments
Troubleshoot issues related to implementation or integration with legacy customer infrastructure
Train or transfer knowledge to customer and/or other team members as needed
Create or update documentation related to design or implementation activities
Assist pre-sales engineers and account managers with technical questions or proposal generation (This is a hands-on, technical position. Not a sales position.)
Requirements
Qualifications:
The Cisco Lead must possess extensive Cisco Enterprise level networking platform experience. Demonstrated leadership in the areas of network design, technology refresh and administration are required.
The ideal candidate will specialize in Cisco, but will also possess knowledge and experience with design, implementation, and administration of one or more areas of the data center stack; including Storage Area Networks, Server virtualization and Disaster Recovery, along with broad skills in other supporting enterprise technologies.
4+ years of implementation, support and administration experience with Cisco networking technologies:

Cisco switches - Catalyst and Nexus
Cisco Routers
Cisco Firewalls
Wireless technologies
Converged networking technologies over IP including virtualization or storage technologies form VMware, EMC, NetApp, Dell, HP and others
Additional experience helpful supporting other enterprise technologies and services, including:

EMC Commercial and Enterprise Storage Platforms
VMware Virtual Infrastructure (vSphere, vCloud, View)
Other Storage Platforms (NetApp, Hitachi, IBM)
Cisco MDS or Brocade fibre channel switching
Operating Systems (Windows, Linux, AIX)

Familiarity with common business tools such as Microsoft Visio, Word, Excel and Outlook
4 year degree from accredited college/university or equivalent work experience
CCNA certification required
Desired certifications include CCNP or CCIE. EMC Certs such as EMC Proven Professional (EMCTA, EMCIE, EMCPE) desired, and any other vendor-specific enterprise technology certifications (e.g., MCSE, MCITP, VCP, etc.).
Benefits
Permanent job with a leadership role. Opportunity to grow and become one of the leaders with the company. Great benefits. Starting salary expected to be in the 125-150K range plus a 10% bonus plan.