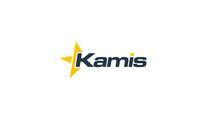 Description
The Capture Manager will drive collaboration among Business Developers, Technical Subject Matter Experts (SMEs), Proposal Managers, Pricers, Business Operations, and Executives to ensure the development of a compelling capture plan and assume ultimate responsibility for contract win. The ability to drive deadlines, rally a team, present to executives, and follow-through will lead to success in this position.
Requirements
Develops the overall capture strategy for an opportunity and leads team through a detailed capture schedule that includes milestones, due dates, and delivery dates for briefings to executive leadership.
Advances opportunities through the capture lifecycle to increase the probability of win and to provide the information required to develop winning proposals.
Identifies the resources required to pursue, establishes any infrastructures required, processes, and plans necessary, and manages their execution.
Identifies and refines win strategies through intelligence, technical solutions development, effective teaming, staffing and price-to-win.
Defines bid position by examining risks and developing a winning story around customer needs and goals.
Assess and continually update competitor capabilities, performs analysis of competitor strengths, weakness, opportunities, and threats (SWOT), and conduct team gap analysis
Establish meaningful teaming selection criteria and justification and work with Business developer to establish the winning team
Communicates at all levels of both internal and customer organizations, including executive management.
Hands-on manager with track record of winning business with the Federal Government, specifically on opportunities $10M or greater
Education
· BS/BA degree from accredited university
Qualifications

5-7 years working in government contracting environment as capture manager
Demonstrated experience leading teams to federal government contract wins
Ability to be personally accountable for the overall capture and bid effort
Demonstrate tracking and prioritization, assembling teams, developing winning solutions, and organizing and leading the pursuit process

· Self-motivated, independent thinker who requires minimum supervision. · Experience providing insight and actionable input to proposal color team reviews

Be able to work effectively under stress and tight timelines, processing information quickly and accurately with expert attention to detail

· Superior written and verbal communication skills
Training Requirements · Familiarity with Business Development and Capture Management industry best practices