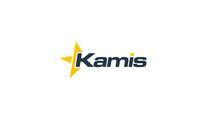 AWS Cloud Subject Matter Expert
Description
Kamis is searching for an AWS Cloud Engineer/Architect/SME for our client's cloud business with a Federal agency. This is a permanent position with a leading company in the Cloud space. The base salary is expected to be in the 145-170K range. The role will be approximately 50/50 onsite/remote.
The individual will be expected to lead junior team members with hands-on tasks, but also must be able to develop strategy, set expectations and generally be the go-to person for all things cloud with this agency.
Job Duties:
Oversee technical implementation activities; assist in direction of management of engineering resources per agency
requirements.
Compose and leverage AWS CloudFormation Templates for utilization, to ensure repeatable, sustainable AWS infrastructure is effectively managed; create templates with tools such as Chef, Puppet, Jenkins or other AWS services such as Lambda.
Standardize deployment activities to support security requirements; provide documentation related to cloud development activities.
Maintain AWS cloud infrastructure in optimal configuration from both technical and budgetary perspectives; lead functional escalation support and expertise to the Incident Management Processes involving AWS Infrastructure or related issues; leadinput and guidance to personnel and CloudEngineers and Developers to the overall AWS Architecture and Design tenets.
Deploy, test and document development, pre-production, and production environments; maintain availability of critical AWS Cloud infrastructure, to include configuration changes to AWS Cloud Services, etc.
Requirements
Position Requirements:

Bachelor's Degree + AWS Certifications + 4 years of Cloud Engineering experience or comparable background.
Benefits
Well respected company that is a leader in the Federal Cloud consulting space. Competitive salary and benefits. Direct/permanent position (no contract period or temp-to-perm).