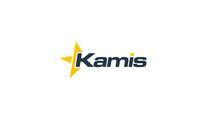 CNC Milling Set up and Operator
Description
· Must know how to operate, set-up & run production on 3 and 4 axis machine centers, also be familiar with indexable
tables (Milling)
· Must be able to change and to adjust tooling by using pre-setters and or by manually touching off tools.
· Must have experience with G and M codes.
· Must have a strong understanding of the shop environment and a strong mechanical aptitude.
· Must be able to troubleshoot programming, machining errors and communicate changes to engineering.
· Milling experience using Yasnac and Fanuc controls is a plus.
· Lathe experience using Mitsubishi and Fanuc controls is a plus.
· Must be able to read complicated blueprints and understand GD&T.
· Calculating requirements including basic math, geometry, and trigonometry.
· Must be able to inspect own work and have ability to work efficiently to achieve goals.
· Maintains safe operations by abiding to safety procedures and regulations.
· Works well independently and in a team environment.
· Must be able to use basic measuring equipment including calipers, micrometers, microhites, optical comparators, and a variety of gages/pins.
Requirements
· Essential Functions/Physical Limitations: Regular attendance is vital for this machinist role. Understanding and following instructions is a key role for this position. Work may require at times lifting, carrying, and bending of work station objects. The operator will also at times be required to stand and or sit for long periods of time.
· Minimum Requirements: Must have two years of CNC machine set up experience and must be able to work overtime as needed. Candidates with shift flexibility a plus. Troubleshooting machine and program issues by making corrections and or adjustments independently is vital to success in this role
· 2 YEARS' EXPERIENCE- FULL TIME- HIGH SCHOOL DIPLOMA REQUIRED- MIN AGE 18
· DAY SHIFT AND NIGHT SHIFT POSITIONS AVAILABLE – MUST BE SHIFT FLEXIBLE