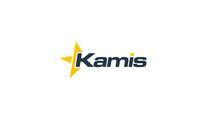 Production Scheduling Manager
Description
Millwood's Production Scheduler will be responsible for scheduling production for 8 production lines across 3 departments and 2 shifts at a ~130 person pallet manufacturing facility.
Summary: Responsible for driving continuous improvement of quality, delivery, inventory, and productivity through the use of lean manufacturing tools. Responsible for purchasing and expediting materials, creating and maintaining production schedules, and working with other departments. Reviews factors which affect production and ensuring any hurdles to schedule adherence are dealt with effectively and timely by performing the following duties.

Duties and Responsibilities include the following. Other duties may be assigned.

1. Collaborates with sales and operations management to determine master schedule forecasts.
2. Determines master schedule for purchased and produced items.
3. Determines capacity plan by work center.
4. Determines production schedule by work center utilizing MRP and Capacity Plan.
5. Determines purchasing plan utilizing MRP.
6. Identifies production performance gaps against production schedule.
7. Identifies purchasing performance gaps against production schedule.
8. Collaborates with production and purchasing to expedite materials to meet the production schedule.
9. Collaborates with accounting, production, and sales to ensure producing and purchasing to latest bill of materials revision levels.
10. Collaborates with production managers to implement shop floor controls that ensure production, purchasing, and shipping transactions are completed per the agreed upon process.
11. Evaluates supplier performances of on-time deliveries, quality, and inventory controls regularly.
12. Evaluates the needs of sales, operations, and accounting.
13. Evaluates current MRP system capabilities and makes recommendations for any changes needed.
14. Manages changes needed including collaborating with regional inventory control manager, production manager, and information technology to implement.
15. Works closely with production manager and regional inventory control manager to maintain accuracy of information and manages inventory by inventory classification.
16. Plans and schedules production and transportation to meet forecasted demand and actual sales.
17. Ensures inventory control management meets organization goals.
18. Analyzes, investigates, and resolves all inventory discrepancies and makes decisions on actions needed.
19. Budgets the inventory stock value and maintains it based on sales demand, business needs, and supply chain constraints.
Requirements
Experience Scheduling in a fast-paced Production environment is required. Pallet/Forestry industry experience is not required.
Education/Experience:
Bachelor's degree (BA/BS) from four-year college or university in business or engineering; or two to four years related experience and/or training in production scheduling; or equivalent combination of education and experience.
Computer Skills:
To perform this job successfully, an individual should have knowledge of word processing software, spreadsheet software, inventory software, development software, design software, order processing systems, project management software, manufacturing software, and database software. Proficient in production scheduling tools including MRP, Capacity Planning, Microsoft Excel, and/or database applications.
Benefits
Direct Permanent Position. Salary range between 60-85K based on experience. Benefits include Medical and Vision Insurance, Life Insurance, 401k, PTO, Paid Holidays, HSA, FSA, Educational Assistance