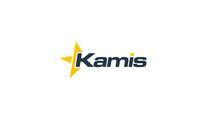 Junior ASP.Net Developer (perm)
Description
Excellent opportunity to join a growing company with great people. Looking to add a Junior Developer to our team as employees. Need to be local and able to work on-site everyday (we want our engineers in-house to keep a free flow of ideas)!!! This is a metro accessible (red line) location. Candidates will only be considered that specifically has worked on a conversion of ASP.Net Web Forms to ASP.Net MVC 5. NO 3rd parties please this is not contract work.
Our engineers are responsible for building new products that provide a simple user experience for complicated business processes. You'll get your hands dirty building user interfaces one day and large-scale back-end apps the next. We're growing over 200% a year and that brings challenges for feature implementation and data volumes. Other companies talk about a collaborative development environments but we truly want to hear your ideas and won't give up until we understand your point of view.
Environment: We code in C# and use ASP.NET MVC 5 with a homegrown micro-ORM, HTML5, Bootstrap, jQuery, underscore.js, and a smattering of others.
What we're looking for:
Experience building and maintaining products with real-world usage
Ability to rapidly iterate and roll out new code -- we ship as soon as features are complete
Demonstrable track record building high-throughput applications that scale
Attention to detail – this is very important, since most of the applications here are mission critical
Ability to own what you are building and see it through from end to end
Strong front-end development skills
Experience with distributed processing is a plus
Designing web service API's
Requirements
Qualifications:
Undergraduate degree required
conversion of ASP.Net Web Forms to ASP.Net MVC 5.
Work Environment:
We strive for work / life balance and are flexible with leave
Not a remote position ... we want engineers in-house so we keep a free flow of ideas
Benefits
Competitive Salary (commensurate with experience) + excellent benefits offered