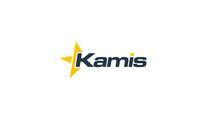 Description
Although this is primarily a remote position we highly prefer the Web Developer to be located in the DC metro area, or at least regionally to Alexandria, VA.
Who we are:

We are a stable, visionary, growing membership organization that operates in a results-oriented work environment in which employees' evaluation emphasizes performance outcomes over presence or time. This is an Alexandria, VA position (easily Metro accessible and/or offers free on-site parking).
Who we are looking for:

This is an exciting opportunity for a highly motivated Web Developer to build, maintain, and administer Websites as envisioned by the strategic plan and goals of the department.
What you will do:
You will develop Web, Mobile, SPA and Drupal-CMS applications based on usability and business logic. Provide improvements based on the needs of internal and external resources and feedback
You will add features/functionality within existing websites based on usability, efficiency and standard methodologies
Assist with maintenance of Drupal-based Websites, including module configuration, new feature creation and site administration
Stay up-to-date on new technologies
Act as technical owner of assigned projects and products and provide technical direction to business wherever necessary
Manage propagation of self-coded application changes to production while ensuring optimal performance and stability of products and initiate code refactoring efforts within assigned projects and products to incorporate standard methodologies and improve maintainability of technical solutions
Work cross-functionally as an impetus on a high performing team which ships code and delivers value.
What you will need in to be successful:
Proficiency in Javascript, jQuery, AJAX, JSON
Proficiency in PHP
Experience with Drupal or other CMS
Experience consuming RESTful Web Services
Pluses:
Angular 2/4
Drupal 8 module development and OO PHP
Responsive Design / Development