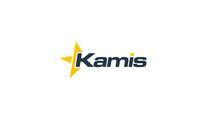 Senior Technical Recruiter
Description
An exisitng client is looking for an experienced Technical Recruiter to join their team. This is a full time, direct hire opportunity located in Fairfax, VA. Candidates must be able to be onsite daily.
Responsibilities
The ideal candidate will have experience in technical recruiting in the federal sector and will perform full life cycle recruiting.

Experience performing research and ability to produce targeted information from research
Execute recruiting and pipelining plans
Identify recruiting sources, assess new talent and develop leading-edge methods to attract diverse talent.
Conduct independent sourcing via social recruiting, networking, job postings, cold calls, etc.
Work closely with hiring managers to understand their needs in order to identify the right talent; ensure goals are met.
Ensure a phenomenal candidate experience.
Juggle multiple priorities with finesse.
Manage a consistent, high volume flow of qualified candidates through active and passive sourcing methods.
Develop pipeline of candidates in niche areas as determined by market needs and business strategies.
Conduct candidate reference checks striving to raise our hiring bar with each new recruit.
Track goals, metrics and performance of the hiring cycle; regularly communicate status and results.
Propose and implement ongoing innovations and improvements to recruitment process
Maintain a high level of professionalism and confidentiality at all times.
Performs other related duties as required and assigned.
Qualifications
You Must be Internet savvy and experienced in mining online databases
The ability to work with remote managers to fulfill their staffing needs.
U.S. Citizenship is required for the position
5 plus years of Technical Recruiting in a Federal contract environment
Federal contracting recruiting experience
Experience sourcing talents for Software Development and Infrastructure positions
Perform and manage full life-cycle recruitment and talent acquisition in one or more functional areas from entry level through senior management positions.
Conducts initial intake and recruitment strategy meetings with hiring managers, with regular follow-up and progress updates.
Partner with hiring managers to generate ideas, leverage resources, and share information that facilitates effective searches.
Provide a high level of proactive and consultative services to the hiring managers including perspective on the abilities of desired talent and qualifications in the market, competitiveness, creative sourcing strategies, employment law, HR and recruitment policies and procedures, etc.
Reviews job descriptions to ensure proper advertisement format for internet job postings and target niche web sites.
Ability to work in a high pace, high demand environment
Ability to adapt and work with a team
Additional Requirement:
U.S. Citizen is required for the position.