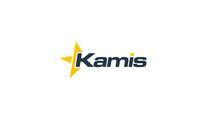 Implementation Specialist/Technical Consultant
Description
*This is a full time, direct hire, customer facing position. It requires roughly 80% local travel to various customer sites in Baltimore, DC and Northern Virginia. Excellent verbal and written communication skills are a must.
The Implementation Specialist should have deep skills and experience with enterprise data center technologies and infrastructure. This person should be experienced with the implementation and administration of one or more infrastructure solutions such as storage, computer virtualization, and networking along with broad skills supporting enterprise technologies.
Responsibilities:
The Technical Consultant will be a key member of our team, implementing technology solutions for our customers. This person must have experience working in complex, multi-vendor environments, performing implementation activities, troubleshooting a wide variety of problems, and working with customers to solve their technology issues. Key responsibilities will include, but are not limited to, the following list:
Implementation technology solutions in customer environments
Troubleshoot issues related to implementation or integration with legacy customer infrastructure
Train or transfer knowledge to customer and/or other team members as needed
Create or update documentation related to design or implementation activities
Assist presales engineers and account managers with technical questions or proposal generation
Adhere to established policies and procedures
Work outside of standard business hours, if required
Perform other tasks as directed
Requirements
2+ years of implementation, support and administration experience with one or more enterprise data center technologies such as:
Helpful additional experience supporting other enterprise technologies and services, including:

Operating Systems (Windows, Linux, AIX)

Professional communication skills; written and verbal, must have ability to create and present detailed technical documentation, create and present detailed technical procedures and reviews.
Desired certifications include CCNA, CCNP, CCIE, EMC Proven Professional (EMCTA, EMCIE, EMCPE), VMware Certified Professional, and any other vendor-specific enterprise technology certifications (e.g., MCSE, MCITP, VCP, etc.)
EMC
VNX, VNXe, RecoverPoint
VMAX, DMX or Symmetrix,
VPLEX
NFS, CIFS, iSCSI
FibreChannel, FCoE, iSCSI
Cisco
Cisco switches - Catalyst and Nexus
Cisco Routers
Cisco Firewalls
Wireless technologies
Unified Computing System (UCS)
VMware
ESXi installation and configuration
vCenter management
vCenter and related component installations and upgrades
Desktop virtualization – Horizon View, Mirage
vCloud technologies
§ Converged networking technologies over IP including virtualization or storage technologies form VMware, EMC, NetApp, Dell, HP and others
§ Experience with other vendor platforms, such as DELL Networking, is a positive.
§ Other Storage Platforms (NetApp, Hitachi, IBM)
§ Cisco MDS or Brocade fibre channel switching
Ability to assist pre-sales and sales resources in creating detailed proposals and configurations is helpful.
Familiarity with common business tools such as Microsoft Word, Excel and Outlook required
4 year degree from accredited college/university or equivalent work experience