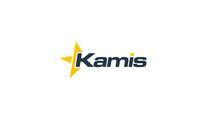 Description
Addresses issues with manufacturing, suppliers and customers and resolves to mutual satisfaction. Designs and develops new products and assemblies as specified by customer or supervisor, and supports existing products. Completes research on new products, gears and significant applications of existing products involving application of several multidisciplinary sciences such as, electronics, mechanics, physics, etc. Interfaces with customers, suppliers and our team to ensure products produced meet all requirements. Coordinates with other designers to support new and existing products and file systems. Directs outside design suppliers as required.
Requirements
1. Thorough knowledge of plastic product design, gear design and manufacturing mold design, engineering principles and practices including injection molding assembly and secondary operation techniques.
2. Considerable knowledge and proficiency related to Pro‑E, Solid‑works, Geometric Dimension and Tolerance (GD&T), plastic materials, injection mold tooling, gears, gear trains and mechanical drive systems.
3. Knowledge of Bill of Material construction, Routing construction and Finite Element Analysis
4. Ability to comprehend technical specifications, analyze test results and write technical reports
5. Ability to read and interpret advanced detailed drawings
6. Ability to perform system analysis utilizing computer software systems, CAD and CAM
7. Ability to resolves problems and conflicts
8. Ability to direct others in product design, gear design, etc.
9. Excellent math, organizational and communication skills
10. Detail oriented, self motivated
11. Good listening and comprehension abilities
12. Friendly, helpful personality Supervisory Responsibilities
Training:
Graduation from accredited college or university with a Bachelor Degree in Design Engineering and 3-6 years of
manufacturing experience in product design, plastic design, gears, motion control and injection molding, or equivalent