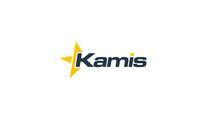 Description
The Production Manager will be responsible for all operations, personnel, equipment, supplies, scheduling, tooling, and facilities associated with the manufacturing process.
This is a "hands-on" role where you will spend 50% of your time on the floor. We are looking for a candidate that is familiar w/ the custom job-shop manufacturing process, is mechanically inclined and a "Team" player.
Responsibilities
Plan, organize, and direct, the production operations of a multiple work cell job shop (Job Shop knowledge/experience is a MUST!)!
Responsible for production output, product quality, and on-time performance in a custom solution, Job Shop environment.
Work closely with Sales Department in planning and scheduling production
Work closely with Purchasing to schedule raw materials and shop supplies
Work closely with Engineering on tooling design, tool modification, and fixturing
Ensure cost effectiveness of production
Ensure compliance with the company's ISO 9001-2015 QMS
Ensure that the company's HSSE plan is followed
Implementation and direction of an effective 5S plan
Select, hire, and train production personnel
Conduct reviews and evaluate work performance for production team members
Responsible for the selection and maintenance of equipment associated with production
Responsible for the storage, maintenance, and use of company/customer tooling
Be an active presence on the production floor
Qualifications:
Requirements
Required:
Bachelor's Degree or equivalent experience of (5) years in a custom job shop production environment and (2-3) years in management (Job Shop experience is a MUST)!
Minimum of (3-5) years of manufacturing plant operations experience in a facility with 30+ employees
Experience supervising and evaluating subordinates. You'll have (2) Production Supervisors responsible for (25) people reporting to you. 50% of your time will be on the floor!
Understand detailed production drawings
Experience training both quality and safety topics. You'll have EHS responsibility.
Experience doing detailed production scheduling
Strong mechanical aptitude
Experience with MS Office products
Preferred:
Experience with manufacturing processes requiring the use of chemicals, molds and molding, and traditional machine shop equipment (Plastics a +).
Experience with ISO 9001-2015, and 5S methodologies.
Math skills through basic algebra, experience writing detailed work instructions.
Benefits
Excellent Health and retirement Benefits