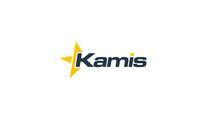 .NET Programmer/Analyst - Military
Description
.NET Programmer/Analyst - Military
Positions open for Programmer/Analysts with a government contractor supporting facilities in Norfolk, VA. One position is mid-level, the other is more senior/leadership. Both positions are for "hands-on" programmers.
The summary below provides an overview of the work associated with these positions. The mid-level candidate should have experience with the Primary Responsibilities and the senior candidate's experience should include the Senior Responsibilities plus more technical depth and a prior leadership role.
Candidates should have an active Secret Clearance. Candidates with an expired or interim clearance may be considered.
Job Summary
"Primary Responsibilities" to include tasks such as:
Support the design, development, troubleshooting, testing, and analysis of medium scale software projects, usually involving military applications.
Interpret software requirements, design, code, or documentation.
Design and execute computer program test cases, analyze output for validity, and prepare written reports documenting results.
Train and evaluate junior level programmers; provide informal support in implementing software design and development requirements.
Comply with hardware and software systems standards and procedures.
May provide support in the development of technical proposal and provide input on the technical content and level of effort of the proposed scope of work
Perform evaluations in the development, design, implementation, and maintenance of complex programs or systems.
"Senior Responsibilities" to include tasks such as:
1. Develop plans for detailed analysis of computer program code, documentation, and output to insure validity, consistency, and conformance to applicable standards.
2. Maintain and establish a filing system for tracking and inventory control of hardware and software vendors for system upgrades and maintenance.
3. Develop, write, and submit technical reports for technical presentations and meetings.
4. May provide technical management and leadership to a group of employees for a given project, contract or job with overall responsibility for cost, schedule, technical and employee performance.
Requirements
Minimum Requirements
Bachelor's degree in Computer Science, Engineering, Information Systems, or related field and at least 5 years of job-related experience or equivalent.
Excellent communications and analytical skills;
Demonstrated working knowledge of systems design patterns, application architectural methodologies, and Web Service applications (Service Oriented Architecture (SOA), XML SOAP, UDDL);
Broad experience in Object Oriented Design/Analysis (OOD/OOA); extensive experience in several programming languages (i.e., C#, VB, .Net, Telerik Controls for .Net, AJAX, JavaScript, XML, HTML, etc.), MS Windows Active Directory, and integrated software application programs.
Position may require the ability to investigate, troubleshoot, and design solutions to problems in operational hardware and software.
Position may require travel.
Position requires the possession and maintenance of a Security Clearance.
Position requires MCSD and A+ certifications within 12 months of hire.
Preferred Qualifications
Experience with Agile development methodologies
Strong working knowledge of MVP and/or MVC
Experience with STIG requirements and compliance
Benefits
Direct/permanent, full-time position with a respected government contractor. Salary is in the market range, based on experience + full benefits.