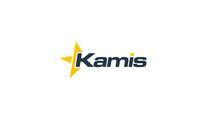 .NET Application Architect - Hands-on
Description
Kamis is looking for a hands-on software coder/architect with strong C#/.NET experience for the development of new web applications to support data science operations. Architecture & design experience is required, but please note that this is a hands-on position with ~80% of work coding related.

The position is on a team that will bootstrap and develop new projects: tasks include software design, framework development, setting up key project items, and mentoring new team members.
This is a long-term contract or contract-to-hire position.

Requirements
General Requirements
Proven track record in establishing and implementing architectural solutions that have resulted in successful application implementations.
Ability to provide technical leadership, architectural guidance and review to several development teams.
Ability to participate in strategy and roadmap sessions; product/vendor selection and review; application and integration design sessions with several peer teams.
Solid understanding of software construction, best practices and patterns, with the ability to explain, advocate, guide and implement them.
Technical Requirements
At least 10 years experience in software development.
.NET/C# architecture and design experience in large distributed systems.
Excellent interpersonal, verbal and written communication skills.
Solid understanding of Dependency Injection and OO patterns.
Familiarity with the Azure platform and its services/APIs.
Benefits
Long-term contract or contract-to-hire. Hourly rate initially expected to be in the $80-110/hour range, based on experience and qualifications.