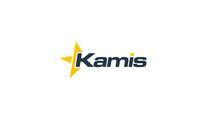 Description
Windows Network Engineer
Kamis is in search of an IT Professional for this Remote Network Engineer position. The Engineer will work remotely, but will be required to travel occasionally to sites in MD and VA. This is a direct/permanent position and requires hands-on experience with Windows Desktops and Servers + some Routers and VOIP systems.
The Engineer will work remotely to manage the primary systems administration and engineering tasks, but will be required to travel, as needed, to network sites in Central MD, Northern Virginia and the Winchester, VA area. Candidates may live anywhere in the mid-Atlantic region as long as they have (a) a stable and dedicated home office and (b) a reliable vehicle. The majority of the work will be done remotely.
Requirements
Candidates must have proven experience with Microsoft Network technologies including current versions. Candidates must have some experience troubleshooting routers and voip systems and, ideally will have experience with router configuration.
MCSE or other current Microsoft certifications preferred. Bachelor's Degree is a plus.
Benefits
Salary range up to low 80Ks, based on experience. Direct/permanent position with an established company. Salary + benefits.