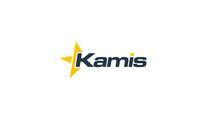 Incident Response Security Engineer
Description
We are currently seeking experienced Security Engineers to support a federal agency in Washington, DC. Candidates must be strong multi-taksers and be able to work in a fast paced environment. This is a full time, direct hire position.
DUTIES AND RESPONSIBILITIES (ESSENTIAL FUNCTIONS)
Provide support to maintain FireEye ecosystem, including providing patching and administering configs within a FireEye AX, CM, EX, FX, HX, NX environment. This includes:

Testing FireEye HX Agent configs prior to upgrades
Testing FireEye Appliances and validating deployed signatures – YARA/FireEye

Provide support of RHEL Patching Via Satelite – Validate Config and Patch Status
Provide support in maintain an incident response lab environment, that includes:

PFSense
ESXi VM's
Hybrid Analysis
Kahli Linux
Cuckoo Sanbox (deprecated by Hybrid)
Security Onion/Bro
Nighthawk/VolUtility
Storage - NetAppPython or other scripting language experience
Support/assist the client with improvement to real-time monitoring and triage capabilities of incidents received at the operations center.
Work collectively with other team members on proposing configuration changes to FireEye environment.
Support efforts on threat hunting, network, host, and malware analysis, sensor tuning and custom signature creation
Lead the application of cyber intelligence to improve security operations
Measure and manage individual and team performance
Ensure adequate metrics and documentation of team operations for leadership and other constituents.
Requirements
Education/Experience
BS/BA degree from accredited university
Five or more years of work experience
Three or more years of cyber security work experience
2+ years of Splunk Infrastructure
Prior leadership experience with direct reports in a cyber environment
Experience and effective participation in hunt, computer network defense, real-time analysis and incident response activities, to include ability to reconstruct events from network, endpoint, and log data
Experience and understanding of host-based/endpoint protection systems
Cyber intelligence, disk forensics and memory forensics experience
Server administration experience
Enterprise forensic tool(s) experience
Federal contract experience
Certification Requirements
One or more certifications in information security (such as GCIA, GCIH, CEH, CISSP, SSCP, Sec+, etc)
Specialized Knowledge/Skills Requirements
Direct experience with anti-virus software, intrusion detection, firewalls and content filtering
Knowledge of risk assessment tools, technologies and methods
Experience designing secure networks, systems and application architectures
Knowledge of disaster recovery, computer forensic tools, technologies and methods
Experience planning, researching and developing security policies, standards and procedures
Professional experience in a system administration role supporting multiple platforms and applications
Ability to communicate network security issues to peers and management
Ability to read and use the results of mobile code, malicious code, and anti-virus software
Advanced skills: In addition to the skills above, the best candidate will have a Strong understanding of endpoint security solutions to include File Integrity Monitoring and Data Loss Prevention