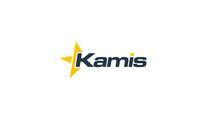 Senior .NET SQL Developer
Description
The Senior SQL Developer creates the overall structure and workflow of a software solution and is responsible for leading and/or handling the development of one to multiple components. The Senior Developer will work with the Architect to build the appropriate architecture to support the application. The Senior Developer contributes to the development, maintenance, and enhancement of business applications by providing specialized technical and business knowledge to the team. Under the guidance of a Team Lead or Manager, collaborates with Business Analysts, key stakeholders, other IT professionals to define detailed customer requirements and system interfaces, assess available technology, and develop and present technologies. Recommends and supports technical coding standards and practices. Stays current on emerging technologies.
Responsibilities:
· Perform requirements analysis to create technical specifications to support business unit needs.
Responsible for the specifications, development, testing and maintenance of business application adhering to departmental standards, policies and procedures.
Thoroughly test all new and enhanced applications. Use Change Control to schedule and track all system changes
Must possess the ability to work with the Analysts to develop training for the end users.
Creates and maintains appropriate documentation.
Must be able to trouble–shoot production issues both during and outside of traditional work hours.
Serve as the solution architect for your assigned business functions under the guidance of the Architect.
Demonstrate a high-level knowledge of legacy systems, data structures/usage and primary systems interfaces based on appropriately written system specifications.
Provide mentoring and assistance to other team members.
Design business solutions that are secure and scalable.
Implements and maintains the necessary controls and procedures to cost-effectively protect information systems assets from intentional or inadvertent modification, disclosure, or destruction. Provides guidance and direction for the protection of information systems assets to other areas as needed.
Requirements
Excellent written and oral communication skills.
Excellent presentation skills.
Excellent organizational skills.
Excellent analytical skills.
Excellent customer service skills.
Ability to lead, manage and coach.
Ability to plan and facilitate meetings.
Ability to work with a high degree of independence.
Experience working in a team-oriented, collaborative environment.
Ability to communicate highly technical information in a business-friendly manner.
Familiar with Project Management methodology and SDLC.
Technical understanding of all hardware, server O/S, and application connectivity between servers, the internet and other integrated technologies as it relates to applications.
Software knowledge base should include Windows server, SQL Server, HTML, Java Script, ASP, .NET, VB, XML, C#, and TCP Communication protocols.
Strong SQL Server skills preferred.
Advanced college degree in Mathematics or Statistics is ideal but also considering Computer Science, Information Technology, or Business or related work experience/certification.
5+ years of relevant general Information Technology experience required or experience in the Insurance Industry.

Benefits
Excellent benefits