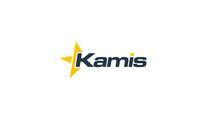 Description
The Production Supervisor will be a member of the manufacturing leadership team, instilling a culture of continuous improvement throughout our organization. Primary responsibility will be to manage the daily operations of the production floor on while working with management to identify opportunities within our operation and executing plans to drive long term improvements while meeting customer demand. This individual will be responsible for daily shift performance in the areas of safety, quality, delivery, cost and 5s.
Requirements
Responsibilities
Manage and motivate the day to day activities of production staff and operations through the following:

Work with the Master Scheduler and Customer Service to help shape the production schedule around equipment capabilities and manpower to ensure complete and on time targets are met.
Schedule and manage the daily duties of direct reports, which includes:

Process Technicians
Machine Set-up technicians
Lead Operators
Operator Trainer
Production Operators

Work with the indirect support staff to maintain the day to day production requirements. At times, provide direction to:

QC Auditors
Mold Set-up Technicians
Material Handlers
Members of the Materials group
Maintenance Technicians

Review the production jobs, against standards of safety, quality, delivery, and cost; to ensure we are meeting standard rates, scrap levels, etc. Provide root cause and corrective actions for processes that fall out of control.

Audit direct reports to ensure job transactions are correct and work output is acceptable.
Report daily shift metrics on shift production summaries.

Ensure quality product by establishing and enforcing company standards.
Evaluation of equipment and direction of repairs when needed.
Evaluating and reporting production information by analyzing production reports.
Build professional and technical knowledge by attending educational workshops, classes, etc.
Recognize and implement Continuous Improvements at the shop floor level.
Complete annual performance reviews for direct reports, accurate, honest and on time.
Living and reinforcing the core values on the production floor-Culture.
Determining and implementing corrective actions for sources of OSHA recordable accidents, incidents, and near miss concerns.
Maintaining the housekeeping standards. Ensure facility is tour ready by auditing 5S standards and driving 5s tools and methodologies.
Working as the first level of response to personnel issues by evaluating situations, determining the causes of the problems, and developing an action plan with recommendations for correcting the problems.