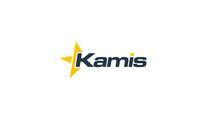 Description
The job responsibilities include, but are not limited, to the following:
• Responsible for designing, deploying and supporting the network infrastructure
• Troubleshoot and resolve network related issues
• Ability to communicate, collaborate, and interact with multiple teams to optimize low latency trading applications
• Provide technical support and assistance as needed (i.e. after-hours, weekend support, etc.)
• Strong project management skills (from design to documentation)
Requirements
At least three to five years' experience in Network Infrastructure design and deployment
Strong core network fundamentals. Firewall, Switching and Routing.
Experience that emphasizes L2-L7 Networking (L2 Switching architectures including Spanning Tree, IP routing including OSPF, EIGRP, L4-L7 Load balancing)
Recent experience and certifications with two or more of the following technologies: Cisco Switching and Routing, Cisco Security, Brocade Switching and Routing, CISSP Certification, GIAC Certification and/or best of breed solutions such as Riverbed, F5, and Palo Alto Networks.
Experience with three or more of the following operating systems/technologies, including high availability implementations: Cisco IOS, Cisco NX-OS, Cisco UCS, Linux (any flavor), Windows Server, Brocade Network OS, Firewall Operating Systems (ASA, PAN-OS, Check Point)
Experience with load balancing and or WAN Acceleration technologies is a plus.
Ability to work as a part of a team
Excellent documentation skills
Strong Project Management experience