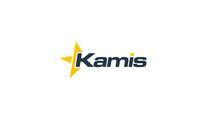 Full Stack LAMP Developer
Description
Full service software development company looking to expand the team. We offer a unique, beautifully designed, brand-new office with all the perks of a small firm. We really are 'fun'. We have catered lunches, happy hours, kitchen snacks and fun company excursions because, well again, we like each other and like to have fun!
We code mostly in CakePHP, using MVC patterns and MySQL. However, what we are primarily concerned with is that you have a strong working knowledge of Object-Oriented Programming (and be honest, because our team is good and can tell from talking to you). If you're solid there, then we can teach you the rest.
Make sure that you can jQuery the Bootstrap out of the Version Control when you are ready to apply, since you'll need those skills too.
We have flexible work hours and rarely ever work overtime -- work/life balance is extremely important to us.
Our developers are 'self-motivated' and 'self-directed' but that doesn't mean that we don't have processes it just means that you will have ownership and accountability for what you do.
Our developers are smart and curious; they want to learn and grow. If that describes you, you'll fit right in!
Requirements
Required:
B.S. in Computer Science or equivalent work experience
6+ Years Internet development industry experience for senior role; 3+ years for mid level role
Expert OOP (PHP preferred)
Advanced MVC (CakePHP preferred)
Advanced SQL (MySQL preferred, should be able to work as DBA)
Version Control (SVN or Git)
Excellent Knowledge in HTML/CSS/JS
Bootstrap
jQuery or similar JS framework
Photoshop
This is a full-time, on-site position. Only accepting applications from those candidates that are currently authorized to work on-site in the USA.
Note: this description is intended to give you a general overview of the position and is not an exhaustive listing of duties and responsibilities.