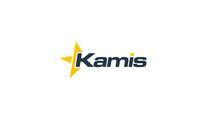 HealthIT Mobile Software Developer
Description
Kamis is searching for a Mobile Software Developer for a HealthIT company in Rockville, MD.

The Developer will work on a team delivering enterprise software on the mobile platform. This is a direct/permanent position with excellent benefits.
Responsibilities:

Support and enhance existing mobile applications.
Develop new features & modules on current and future mobile platforms.
Develop enhancements as needed.
Maintain and Develop API's in support of Mobile platform.
Assistance with the research, design, documentation, and development of Mobile products.
Thoroughly testing all work before submitting to Quality Assurance for testing.
Following coding and process standards as outlined.
Helping to develop process and procedure where needs are identified.
R&D projects and items are completed on time according to plan using the newest technology.
Contribute finding from Research into the Library Domain.
Requirements
Bachelor's degree in technology-related area required.
A minimum of 5 years of software development experience required
Demonstrated Mobile experience.
Extensive experience with OS 8-11, Objective C, Swift 3+, CocoaPods, TDD, GIT.
Experience with writing APIs or comfortable to navigate API code to solve client side issues.
Understanding of 3G and 4G communications.
Ability to troubleshoot issues, collect data, establish facts and draw valid conclusions.
Experience with HealthIT-related technology, protocols, etc is highly desired, e.g. EHR/EMR, HL7, HIPAA
Benefits
Direct/permanent position. Salary is in the market range, based on experience. Excellent benefits.