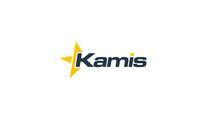 Description
Job Title: General Maintenance Technician
Millwood's Maintenance Technician will be responsible for participating in a preventative maintenance program plus troubleshooting and repairing machines and equipment in a Sawmill/Pallet Manufacturing environment. Prior maintenance experience is required and training will be provided on our specific production lines.
Duties, Responsibilities and Desired Skills include the following. Other duties may be assigned.
1. Maintains and repairs all machinery and power units on the site.
2. Maintains and repairs electrical panels, conduits, and fixtures.
3. Maintains and repairs pneumatic components of machinery.
4. Maintains and repairs hydraulic components of machinery.
5. Maintains and repairs forklifts.
6. Responsible for maintenance, repair, and upkeep of building including but not limited to plumbing, carpentry, and painting.
7. Responsible for preventative maintenance of building.
8. Responsible for snow removal from walkways in inclement weather.
9. Responsible for welding and the use of cutting torches.
10. Responsible for fabrication of parts such as safety guards and railings.
11. Keeps a neat and orderly work area.
12. Maintains accurate records on a daily basis of completed or commenced tasks.
13. Maintains accurate records in the machinery logs when performing routine maintenance or repair on machinery.
14. Performs other related duties as assigned.
Requirements
Education/Experience:
High school diploma or general education degree (GED); or two to four years related experience and/or training; or equivalent combination of education and experience.
Benefits
Direct/Permanent position. Hourly rate $17-18/hour based on experience with room for advancement. Benefits include Medical and Vision plan, PTO, Paid holidays, Life Insurance, Educational Assistance